INDIA'S
PREMIERE


ENDURANCE

SPORTS


PLATFORM.
ABOUT TUFFMAN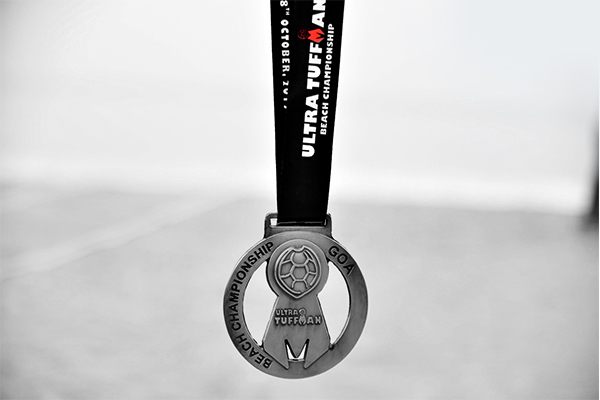 WHAT IS TUFFMAN?
Tuffman is India's premiere endurance sports platform bringing Running, Cycling and Swimming events to Ultra sports enthusiasts.
Our mission is to provide sports enthusiasts a whole new experience of "smashing" through both their physical and mental limitations, thus entitling them with the title "TUFFMAN".
Tuffman sports platform is in existence since 2014 and have been organizing sports events across India from Ladakh to Andaman Nicobar Islands.
INSPIRATION
Tuffman derives its inspiration from Tortoise, "slow and steady wins the race". Taking tortoise as inspiration we casted its shell on our medal to symbolize toughness and victory.
DISCOUNT FOR INDIAN ARMED FORCES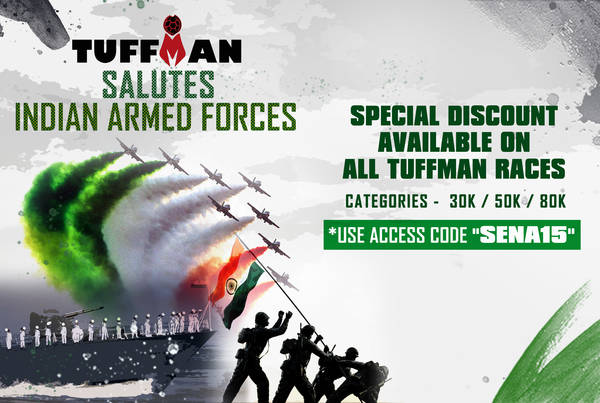 ABOUT INDIAN ARMED FORCES DISCOUNT
Tuffman salutes the indomitable spirit and courage of our Armed Forces and the valor of the men and women who sacrifice so much to ensure that we live safe and in peace. #JaiHind
Tuffman proudly invites you in all our races as we offer special discount on Category 30K, 50K and 80K.
HOW TO AVAIL THIS DISCOUNT?
Use access code SENA15 to avail 15% discount in all our races across India for race categories 30K, 50K, and 80K.
Access will be only provided on the basis of the fulfillment of the condition given below:
On the day of Bib Expo, Armed Forces personnel needs to carry valid photo ID and relevant military ID card, and present the same for verification at the goodie bag counter.
Their dependents need to carry Defence personnel dependent ID proof.
Participants failing to present their Defense ID card will be denied the Ticket / Discount for Armed Forces and can run if he / she purchases the ticket on spot with the prices kept for a normal runner, then and there.
TUFFMAN PRO-MEMBERSHIP
Avail your yearly Pro-membership
WHAT'S INCLUDED
Premium quallity personialized Tuffman t-shirt.
Discount on any one Tuffman Race within the year of subscription.
Personalized Online Training and Diet Program for every Pro-Member from Tuffman Coach.